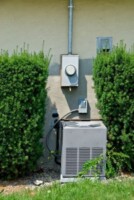 Spring Time Means Servicing YourHome Air Conditioner Atlanta Area
by Lucretia Ramsey Spring time means servicing your home air conditioner Atlanta area.  In preparation for warmer summer days, spring is the perfect time ...
Do you Want to Buy an Older Atlanta House ?
by Lucretia Ramsey Do you want to buy an older Atlanta house? With many older Atlanta neighborhoods experiencing revitalization, an older  home might be a...